Irnham Parish Coronation Events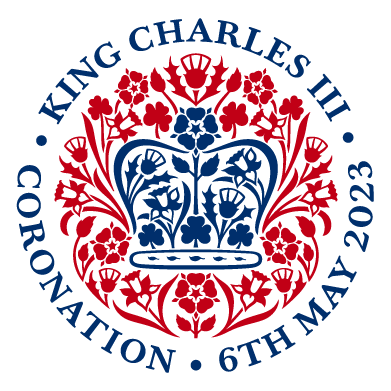 Friday 5th May – Beacon lighting behind the Griffin Inn
Sunday 7th May – The Coronation Big Lunch
Monday 8th May – The Big Help Out
In more detail:
Friday 5th May – 6pm
Join Sir Jamie Benton Jones at the Griffin Inn when the Beacon will be lit to start a weekend of celebration.
Sunday 7th May
11.50am – 12.30pm. Ring for the King. Your chance to chime a Church Bell in celebration of the Coronation.
12.30pm – Meet at Irnham Hall Wedding Venue for a Big Lunch party.
1.00pm – The Stamford Stompers will entertain before lunch.
1.30pm – Lunch will be served.
The afternoon will continue with music and an auction of promises. Games for children will be available outside if the weather is suitable.
Monday 8th May
10.30am – 12.30pm The Big Help Out in Bulby.
Ring for the King:
A unique opportunity for all to come along to Irnham church and do something different to celebrate our new King. Chiming a church bell is the simplest way to make a bell sound and we are offering the chance to anyone to come along and chime a bell to celebrate the coronation of King Charles III. No previous experience is needed as help and guidance will be available on the day. All are welcome especially children, accompanied by a parent or guardian, although this is not something for tiny tots. Hope to see you there. Ian Dawson, Tower Captain.
The Big Lunch Party:
Tickets cost £15 and lunch will be a hog roast (vegetarian/vegan alternative, sausages available for children if they wish) with salads and a variety of coronation puddings. A licensed bar will be available. Tickets are available now from the Parish Councillors or email irnhamclerk@btinternet.com to reserve some.
The Auction of Promises to raise funds for work in the Parish:
How does it work? Before the day we will ask people to commit to doing something for example wash a car, bake a special cake, provide a taxi service for a meal out, run a wine tasting evening. On the day we will auction these promises with the funds being collected. Following the event the two parties concerned will agree how the promise will be carried out to suit everyone. The challenge is to think of a suitable promise. Have fun!
The Big Help Out in Bulby:
His Majesty King Charles III is keen for people to volunteer to help out in their local community. As Irnham is on the SKDC Big Clean rota we have agreed to do some tidying up in Bulby. Please save the date. More details to follow.
The Parish Council will decorate the lamp posts for the weekend but it would be great to see plenty of other red, white and blue flags etc in the parish.
Further information will be posted on the notice boards and here on the parish website.
We hope you can join us.
Irnham Parish Council